Looking for a stunning 45m2 one bedroom granny flat or additional accommodation space for your family?
The practical Da Vinci one-bedroom granny flat design is available in two options – a traditional pitched roof or a modern, mono-pitched roof.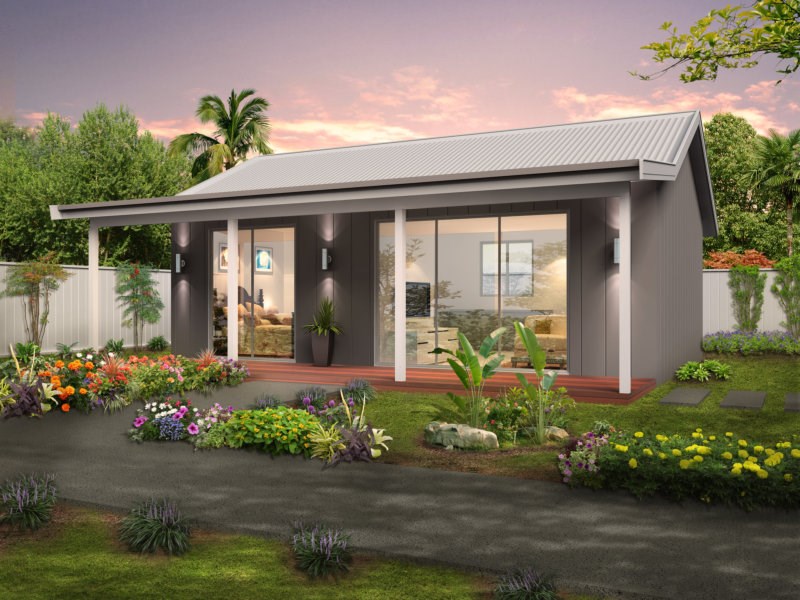 Granny Flat Masters' Da Vinci design includes a built-in robe with sliding mirror doors, a generous sized en-suite bathroom with toilet and wide vanity with space under one end for a washing machine and a linen and broom cupboard.
The living area is open and spacious, comprising lounge and dining areas and a modern stylish kitchen including pantry, over- head cupboards with range hood, granite bench tops and quality appliances.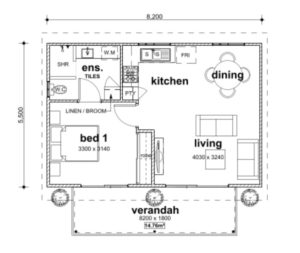 The large verandah provides a great undercover area for outdoor living with ample space for table and chairs.
The external appearance can be designed to suit your individual requirements, and all elements can be tailored to suit your needs and budget.
Our team can create the perfect custom-built granny flats & home extensions for your home in Perth, allowing you the extra space and living options and providing an alternative to a complete home renovation.
If you're looking for a one bedroom granny flat, something larger, or are simply exploring options for a simple and versatile independent living space, Granny Flat Masters offers a wide range of custom built granny flat solutions to meet your exact specifications.